Metastatic Prostate Cancer: Bone & Joints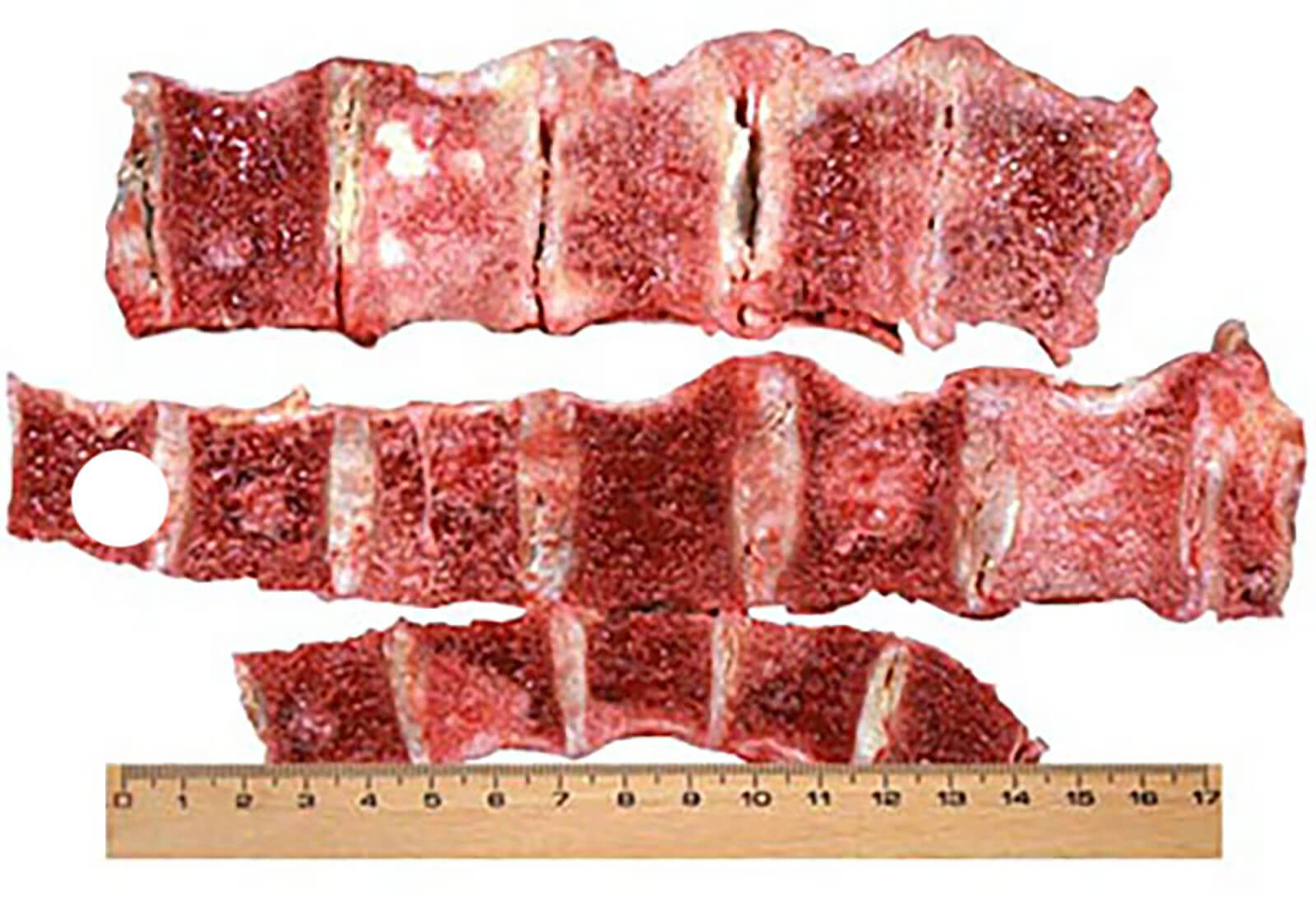 This photo shows prostate cancer which is metastatic and has spread to the bone and joints. The cancer is shown as lesions (white marks) within the red bone marrow.
A patient with this condition, may experience pain in the bones, a symptom of prostate cancer.