Prostate Cancer Spread To The Spine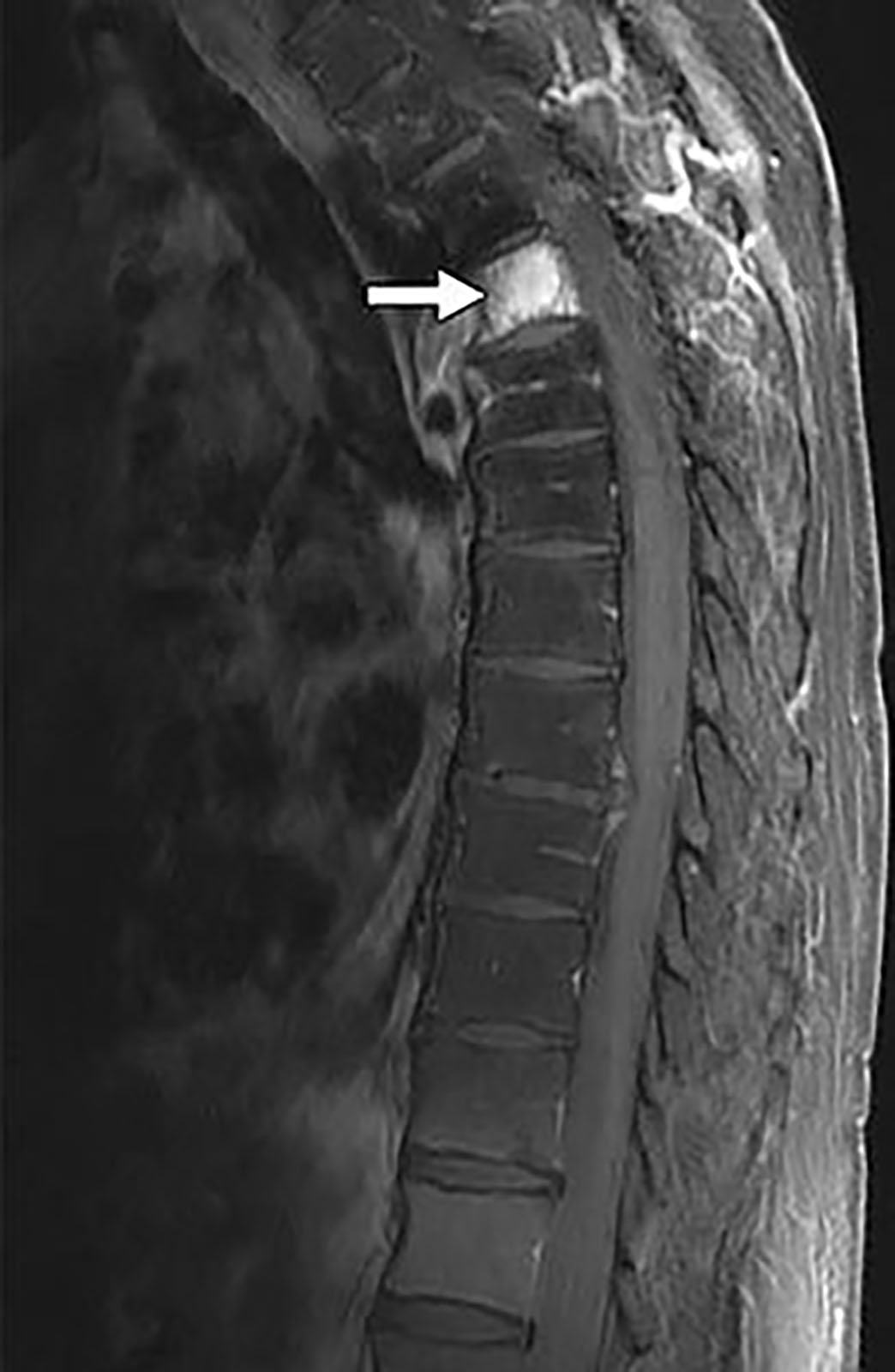 This photo shows metastatic prostate cancer which has spread to the spine. The arrow and surrounding white area marks the invertebrate of the spine which has been affected by cancer.
A patient with such a condition would be expected to experience pain as a result. If the cancer causes pressure to be put on the spinal nerve, then mobility problems could arise. The bones are an area often affected by metastatic prostate cancer.