Ultrasound: Enlarged Prostate Gland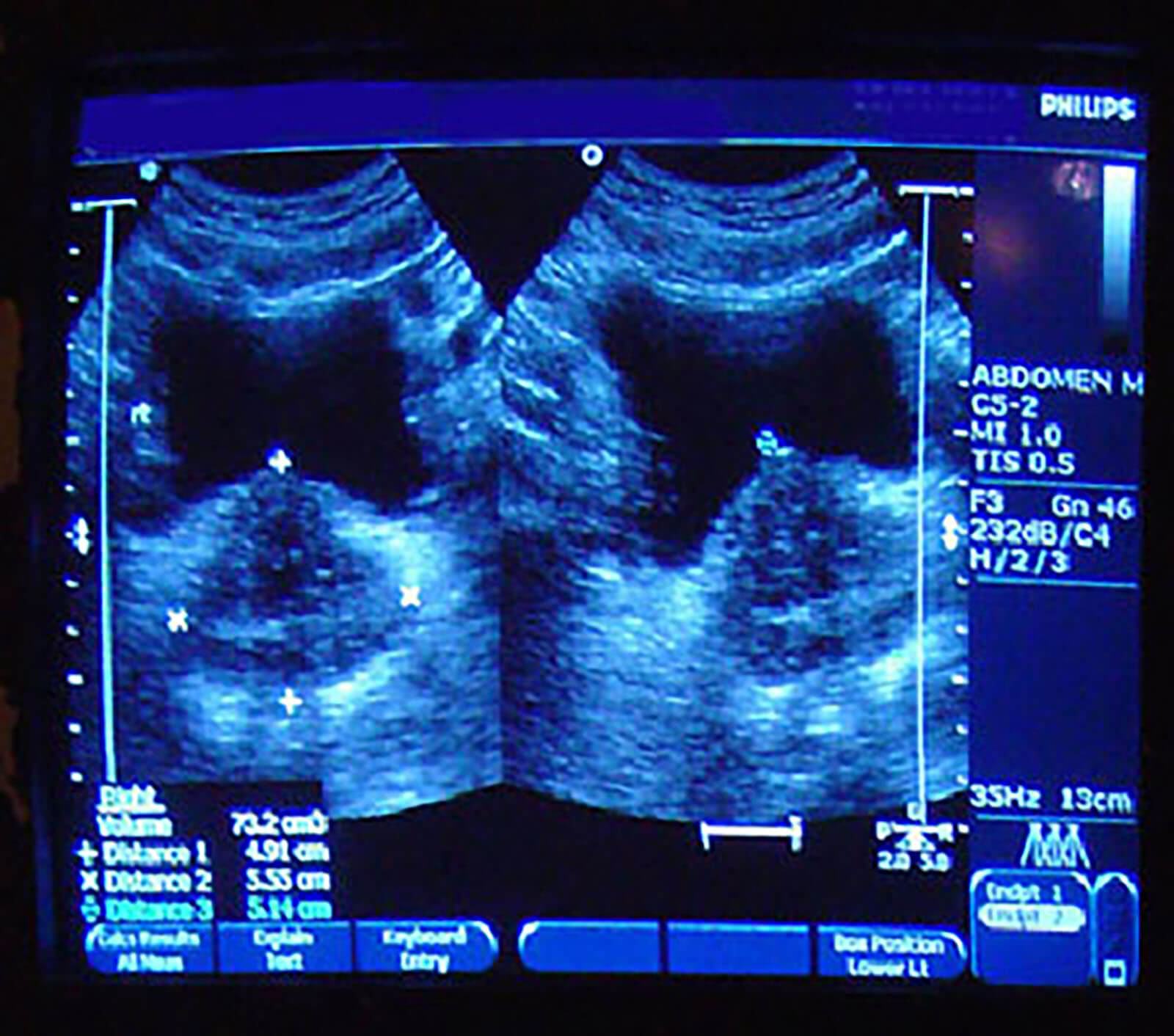 This image shows an enlarged prostate gland. The black area in the center of each half is the bladder. Directly below is the prostate gland, marked on the left half by four crosses. Whilst ultrasound images are generally of a lower definition (quality) than other scans (such as MRI or CT), ultrasound offers a quick method to determine whether a prostate gland is enlarged.
Often an enlarged prostate gland (& prostate cancer) is detected when a physician is concerned with another condition; in such cases problems with the prostate gland are discovered by chance.