Removed Prostate Gland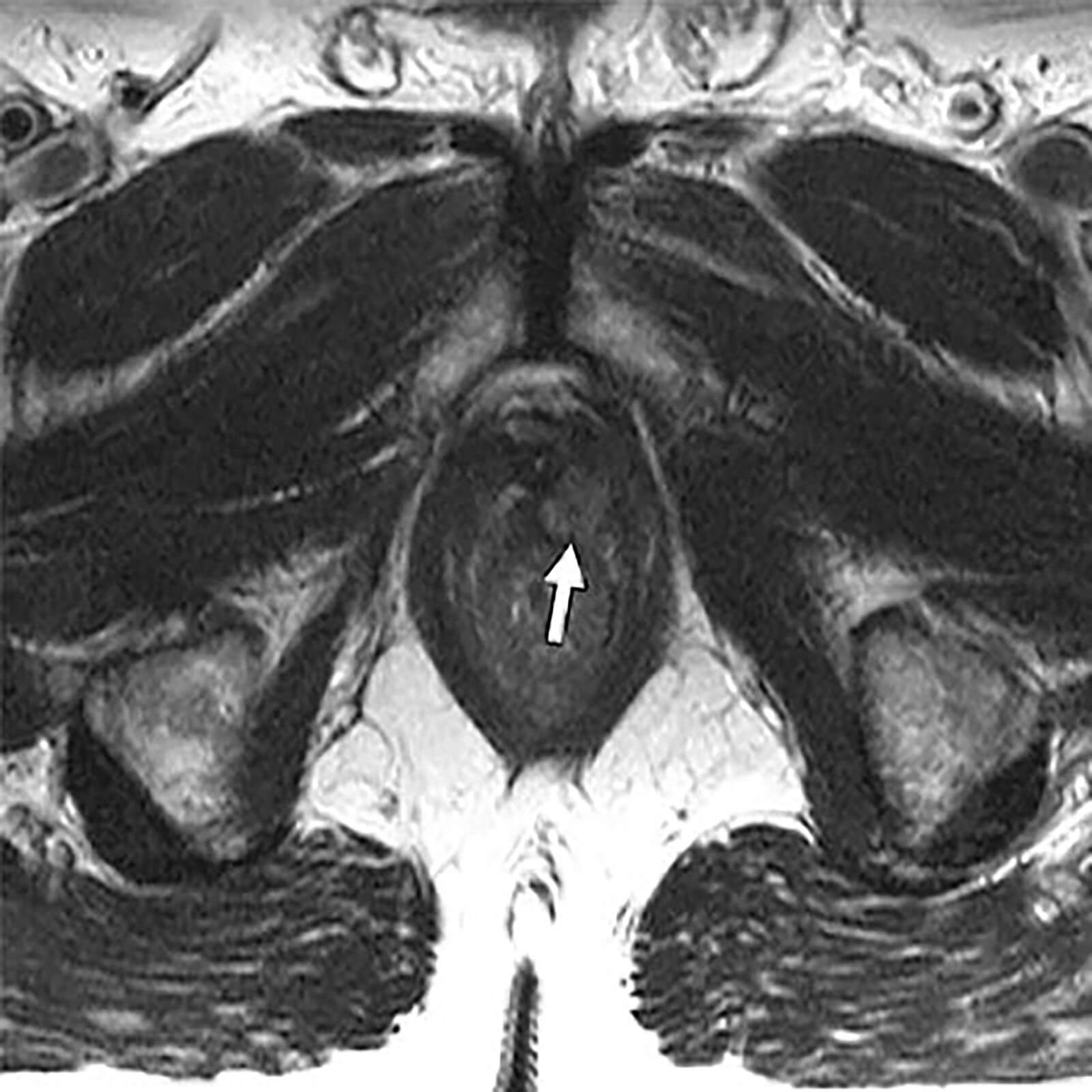 This picture shows an MRI scan of a patient who has had their prostate gland removed through a procedure known as a 'radical prostatectomy'. If detected early enough, removal of the prostate gland can cure prostate cancer providing the cancer is still contained within the prostate.
However, post removal follow up checks are usually taken in case some cells have spread away from the primary area. In this picture the dark central area is the space where the prostate gland had been. The arrow marks the presence of a nodule which required further investigation.