An Enlarged Prostate Gland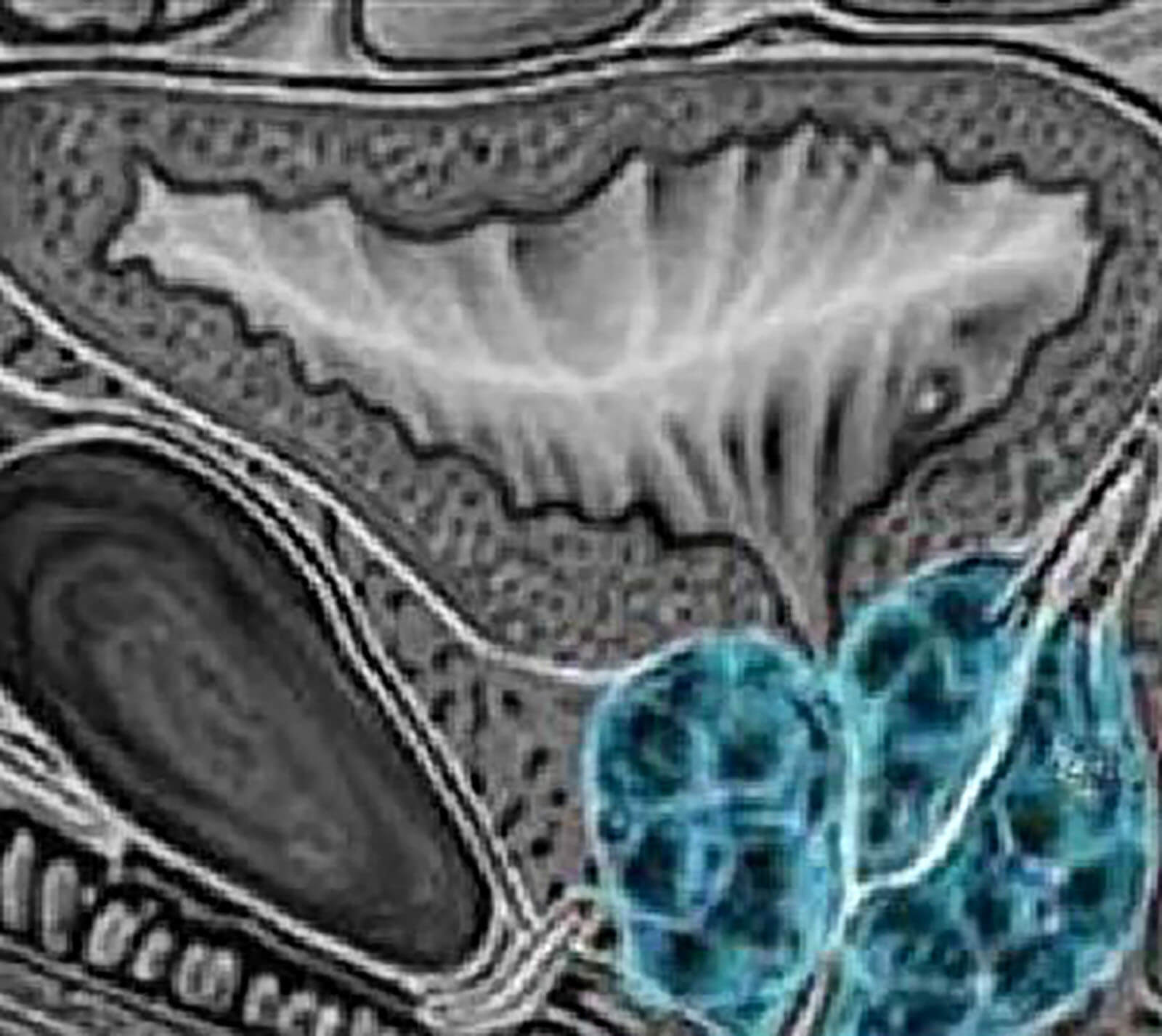 This photo is a scanned image of the pelvic area from a male patient. Highlighted in blue is an enlarged prostate gland. This could be enlarged due to prostate cancer or a less serious condition such as benign prostatic hyperplasia.
Compare this with the previous photo of a healthy prostate gland.