Prostate Cancer Tumor In A Removed Prostate Gland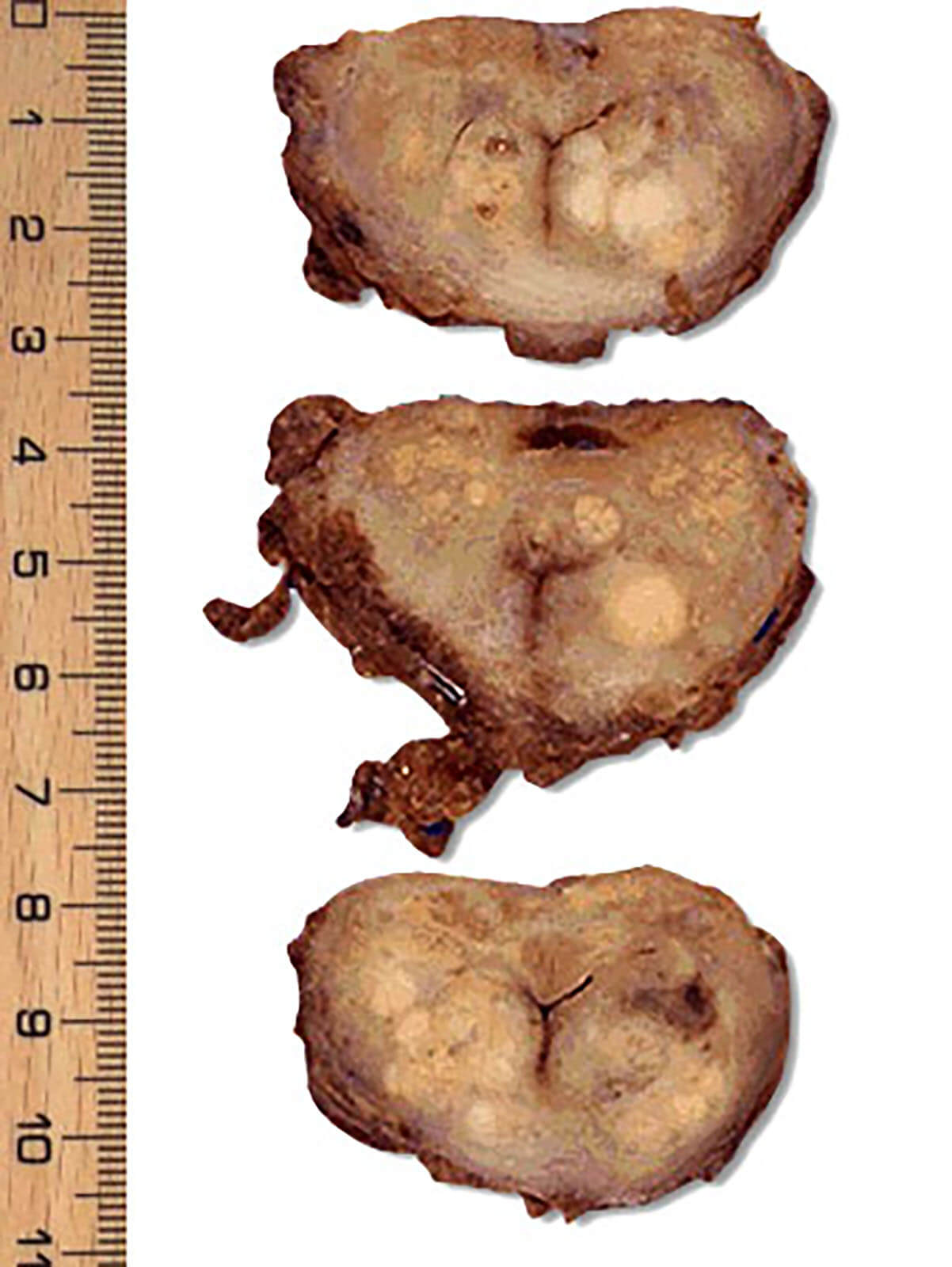 This photograph shows a prostate gland which has been removed using a surgical procedure known as a radical prostatectomy. The prostate gland has also been sliced into sections for analysis. The cream & yellow brown patches on these slices are prostate cancer tumors.
Note the size of this prostate gland - it is between 3-5 cm in width & is of an average size. This sample shows that it is possible for a man to have prostate cancer whilst their prostate gland is not enlarged. This man may not have experienced the urinary and sexual symptoms associated with prostate cancer as there was no enlarged prostate gland to put a strain on the urinary and sexual systems.