Prostate Cancer In The Bladder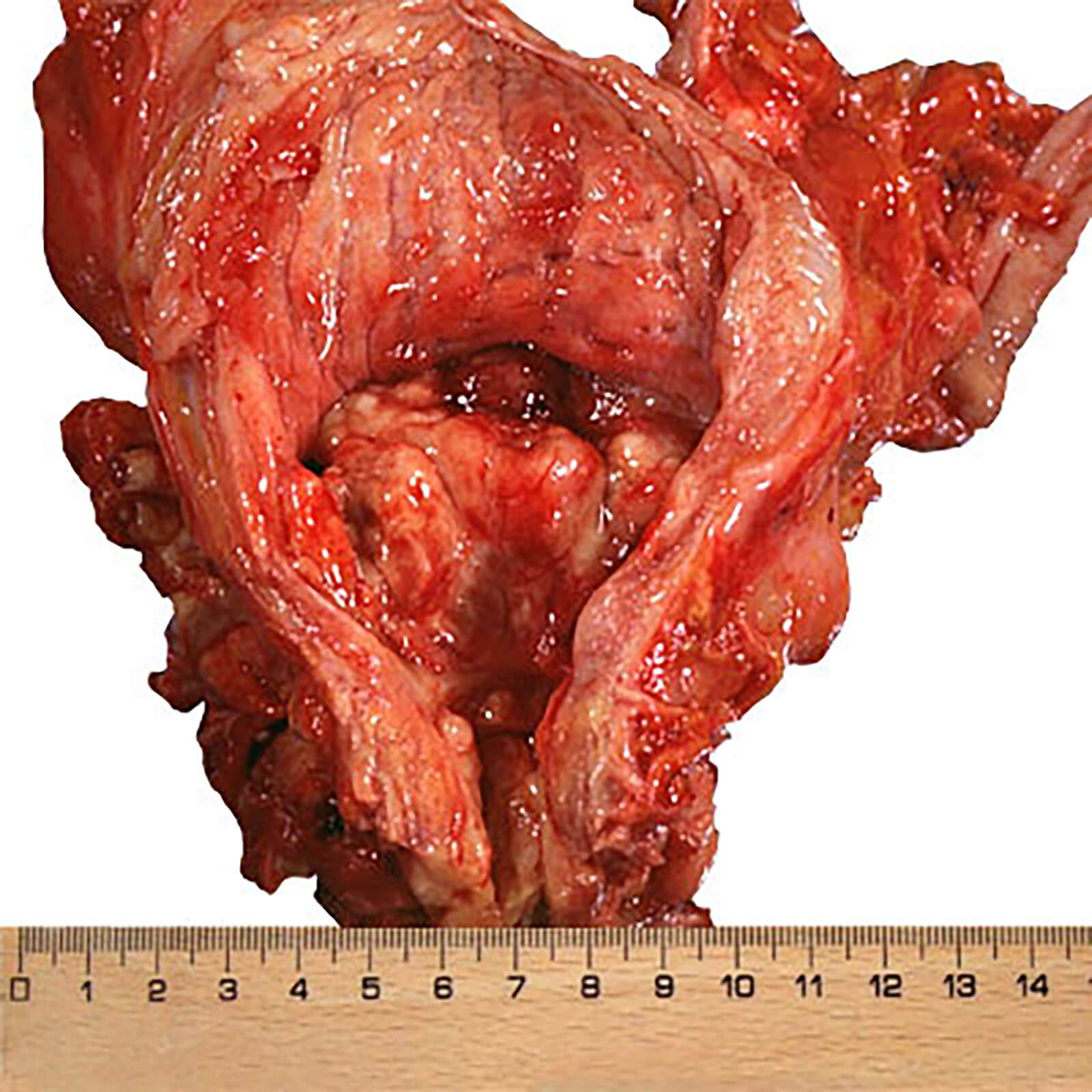 This photo shows metastatic prostate cancer which has spread to the bladder. The bladder is part of the urinary tract and is where urine is stored before being excreted by the body. The bladder is located directly above the prostate gland which is the primary area for prostate cancer.
Due to such close proximity, when prostate cancer is metastatic and spreads to other parts of the body, the bladder is often affected. In the center of this image tumors caused by prostate cancer are prominent.