Lymph Nodes Affected By Prostate Cancer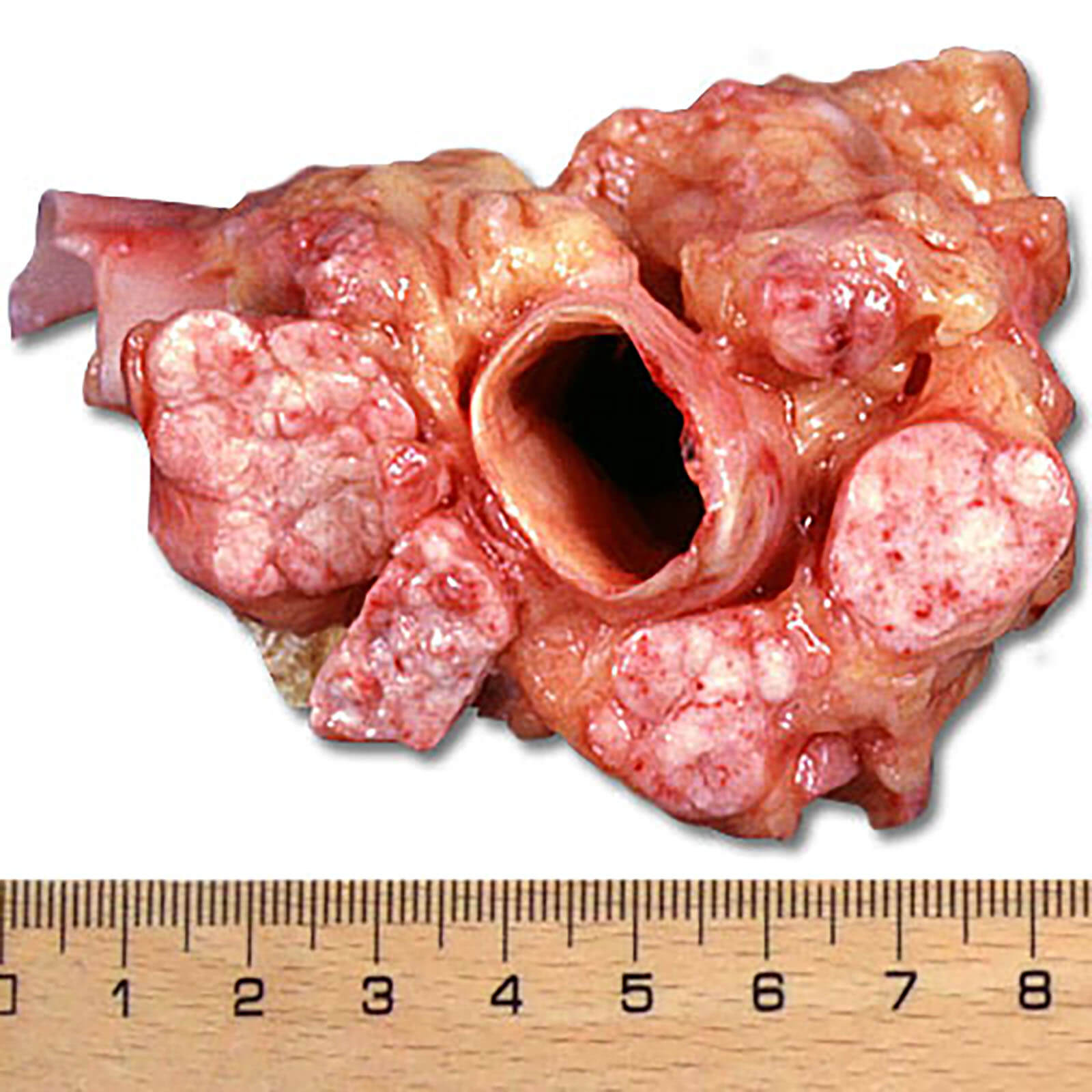 This photo shows metastatic prostate cancer which has spread to the lymph nodes.
The yellow tinged globular areas are cancerous tissue around the lymph nodes.
The hollow tube in the center of the photograph is the aorta. The aorta is main artery of the body and is part of the circulatory system. Blood pumps through the arteries from the heart.